Lens Hood Case with magnetic closure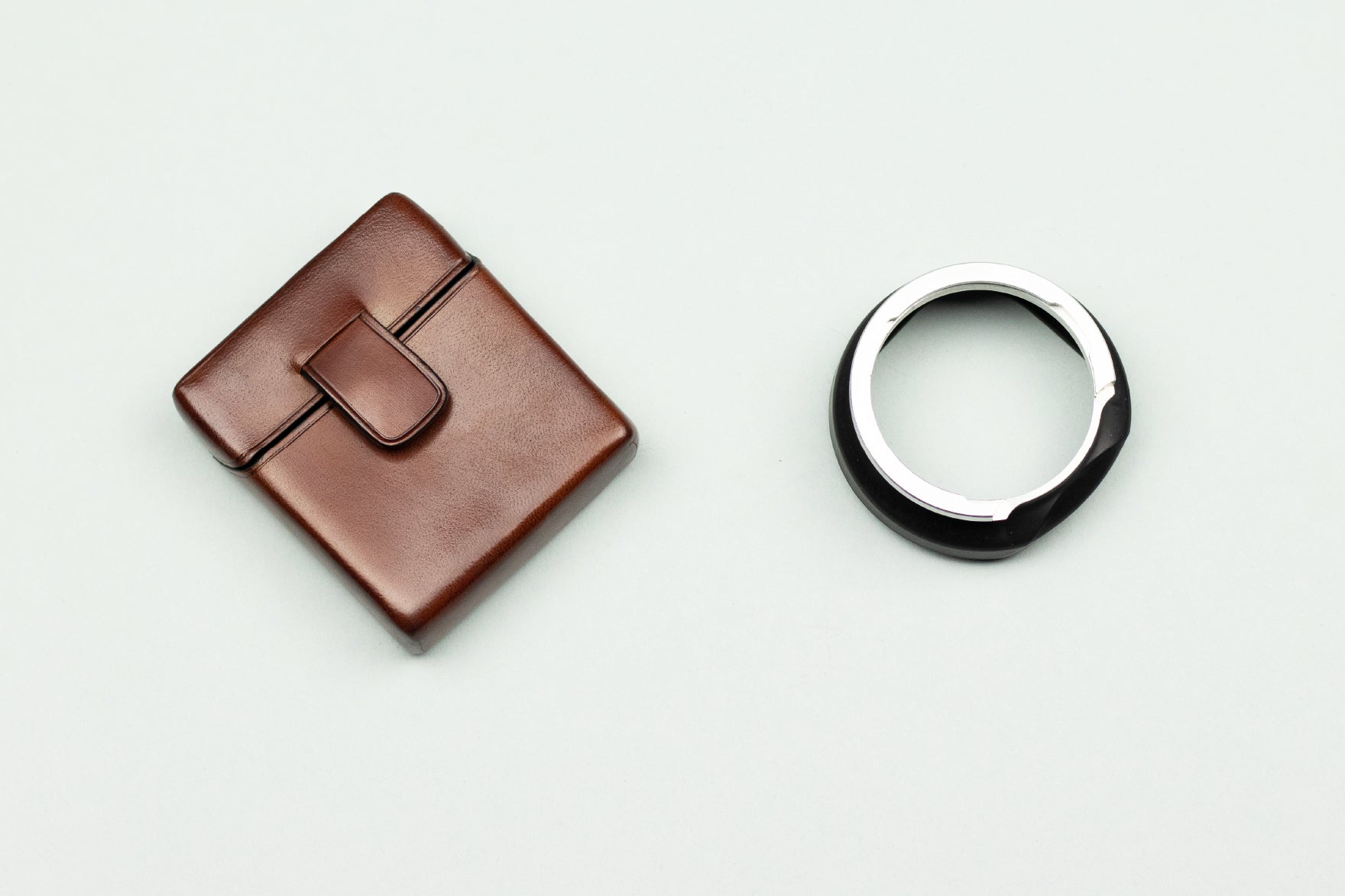 Handmade on wooden mould using vegetable tanned Italian leather and hand painted with natural colours. No seams and no visible construction lines. Magnetic closure. Lining in black velvet.
This case is part of our collection of leather goods, designed to carry and protect Rolleiflex accessories. Our Lens Hood Case is suitable for protecting Rolleiflex collapsible rubber lens hood and it is fit both for Group III and for Group II. This case is suitable also for camera lens filters with external diameter not larger than 62mm - such as those of Leica, B+W and others - and for a camera shutter release remote control cable of about 25cm.