Case for 3 filters and 1 lens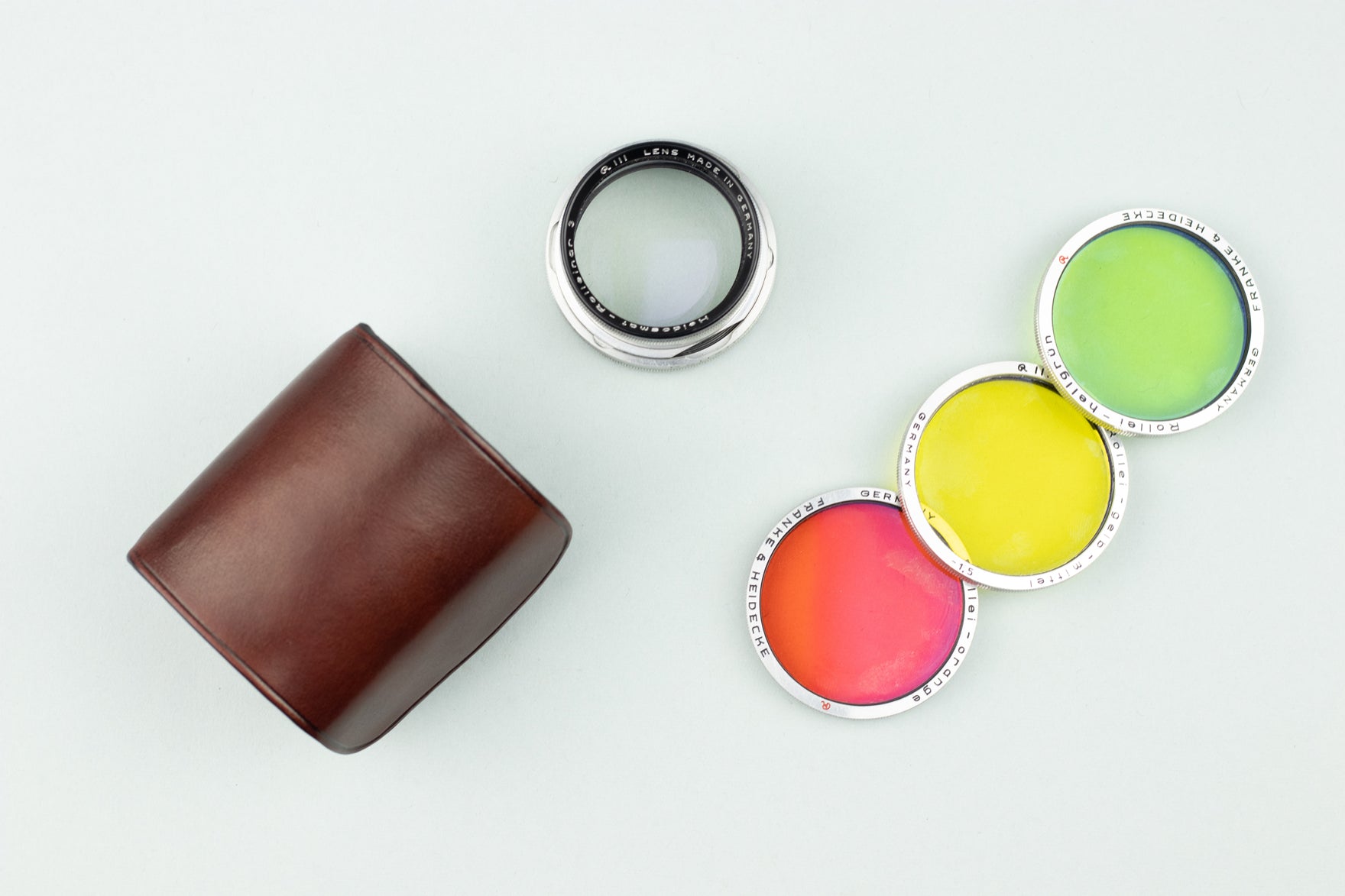 Handmade on wooden mould using vegetable tanned Italian leather and hand painted with natural colours. No seams and no visible construction lines. Magnetic closure. Lining in black velvet.
This case is part of our collection of leather goods, designed to carry and protect Rolleiflex accessories, and it is suitable for 3 filters, carefully stored separately, and for 1 Rolleinar lens. Suitable both for Group III and for Group II accessories.