Orange Thursday
Mood: Brave, confident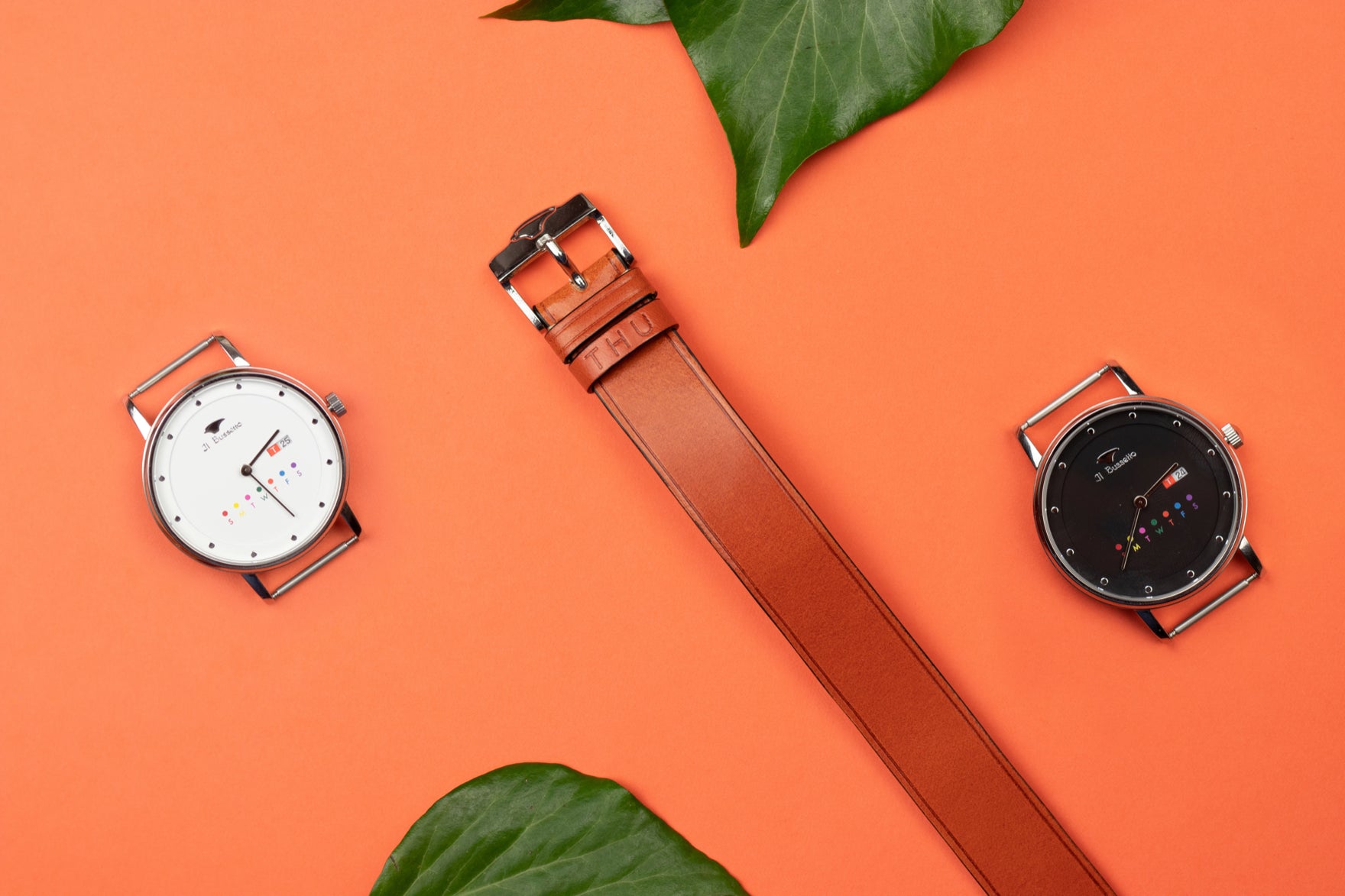 Thursday is almost the sunset of the working week, since it is possible to glimpse the weekend through all our commitments.
Orange, the colour of the setting sun, is perfect to depict this day of the week.
It is also the favourite shade of cheerful people, who face every problem with a smile and with bravery.
This is the colour of vitality and enthusiasm, which are very important to keep the focus on things to do and perform at our best.
An orange strap will remind you to take on every new challenge with courage.