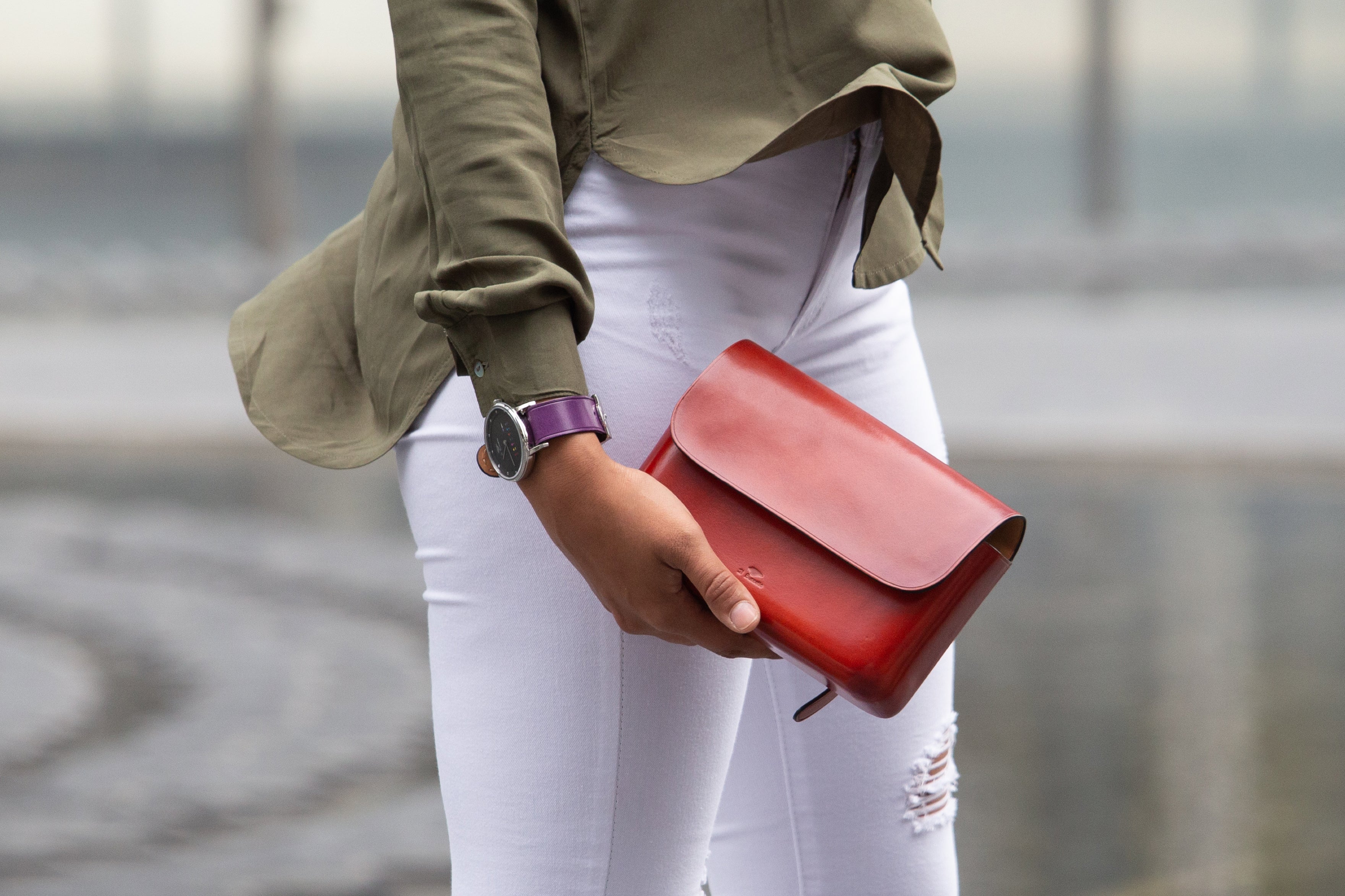 From business to casual
The simple and elegant line of the new Lilly City Bag is perfect for a business outfit. Not big enough for your laptop, it has enough room for a wallet, keys and, of course, your mobile.
You can wear it on the shoulder for a classic and sophisticated style, combined with a little black dress or a suit.
And when the working day is done, you can head straight for the party! For a more stylish look, you can wear the Lilly City Bag as a belt bag and you can even change the colour of the strap.
Yes… the strap is interchangeable and you can create many colour combinations: you can purchase the single strap in different shades. This bag will go with you all day long! We hope you love it as much as we do.